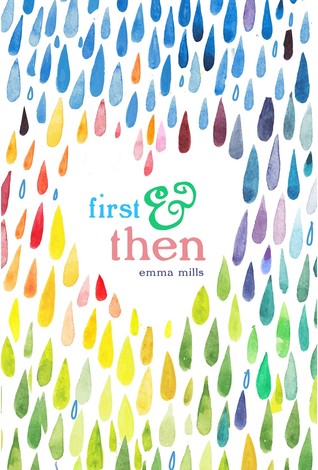 Genre: Young Adult Contemporary
Publisher: Henry Holt and Co.
Publication Date: October 13th 2015
Devon Tennyson wouldn't change a thing. She's happy watching Friday night games from the bleachers, silently crushing on best friend Cas, and blissfully ignoring the future after high school. But the universe has other plans. It delivers Devon's cousin Foster, an unrepentant social outlier with a surprising talent for football, and the obnoxiously superior and maddeningly attractive star running back, Ezra, right where she doesn't want them first into her P.E. class and then into every other aspect of her life.
Pride and Prejudice
meets
Friday Night Lights
in this contemporary novel about falling in love with the unexpected boy, with a new brother, and with yourself.
Emma Mills debut, First & Then, was a fantastic first endeavor into the young adult contemporary genre. It was a light and cute read but it also had emotional and important underlying messages that stood out. I thoroughly enjoyed reading First & Then and will be very excited to check out Mills sophomore novel.
The first thing that caught my attention was the characters. I thought they were perfect for the story and I found them very realistic. Nothing in the book was over exaggerated/dramatized like a lot of YA contemporary can be. The whole book was real, honest, and relatable. Devon's character was spot on. I instantly connected with her and I feel like many other girls will. Devon's cousin Foster, was by far my favorite character. He was funny, quirky, and excited to try new things. He was also dealing with some emotional struggles from his past life and it was very sobering when these scenes appeared. The other character that stood out to me was Ezra. Ezra was the most perfect love interest. He was a breath of fresh air in the contemporary genre. He is a jock but he is private and almost kind of shy.
I liked the romance in the book a lot. Ezra and Devon were a perfect fit for each other. They both pushed each other and helped bring out sides of one another they tried to hide. My only complaint was that we spent the whole book waiting and waiting for them to finally even admit they had feelings for each other. They did not actually start a form of romantic relationship between each other until the very end of the book. I just wish we had gotten to see how they were as a couple.
The stand out for this book though was the relationship between Devon and her cousin Foster. At first, Devon is not happy that Foster has moved in with her family. She feels like he is intruding and then at school he always trying to hang out with her and she wants to be left alone. Throughout the story though Devon grows to honestly love him and care about him. By the end she truly sees him as a brother and a friend. It was great to watch their relationship grow. Once they became closer the relationship between them was very touching.
If you are looking for a fast and super adorable contemporary read with great characters and great relationships I would definitely recommend picking up First & Then.