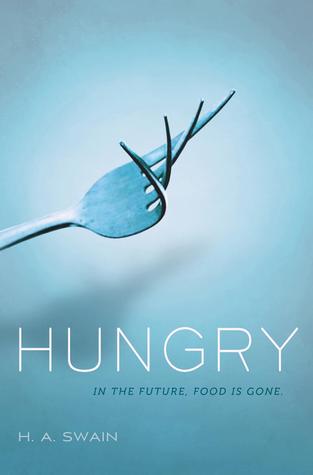 Waiting on Wednesday is a weekly meme, hosted by
Breaking the Spine
, where we showcase books we are eagerly anticipating!
Title: Hungry
Author: H. A. Swain
Genre: Young Adult Dystopian
Publisher: Feiwel and Friends
Synopsis (via Goodreads):
In the future, food is no longer necessary—until Thalia begins to feel something unfamiliar and uncomfortable. She's hungry.
In Thalia's world, there is no need for food—everyone takes medication (or "inocs") to ward off hunger. It should mean there is no more famine, no more obesity, no more food-related illnesses, and no more war. At least that's what her parents, who work for the company that developed the inocs, say. But when Thalia meets a boy who is part of an underground movement to bring food back, she realizes that most people live a life much different from hers. Worse, Thalia is starting to feel hunger, and so is he—the inocs aren't working. Together they set out to find the only thing that will quell their hunger: real food.
H. A. Swain delivers an adventure that is both epic and fast-paced. Get ready to be
Hungry
.

COMING JUNE 3rd 2014